Content of the site
EN - FR
On the pages devoted to photos of minerals, you will find small pictures that you can click to find the original photos of the mineral. In these pages, there is information of chemical formula, hardness, density, colour of the trait, the crystal cleavage shine and how to clean them.

In the "files" is the table of the elements of Mendeleïev. You'll find some basic notions on classes of minerals and crystallography. (In French).

If you are looking for a club, a commercial site, a forum, or the dates of grants minerals and fossils, this can be found under Links.

A section "visits" is open. You'll find stories about some grants to minerals and / or fossil fuels such as Sainte Marie aux Mines, INTERMINERAL in Liege or Paléoforum of Poulseur.
Other reports also present on the gold, that I met during my vacation, in relation to minerals and fossils or visits exhibition.

Out of minerals, you can access a report on a trip to Rwanda in February 2008 with 11 pages of photos and videos in Butare, the university and its museum, Kigali and the forest of Nyungwe.

just for fun, (it is not just the minerals in the life ...) there is available are gifs, wallpapers and more to discover here.
Happy surfing !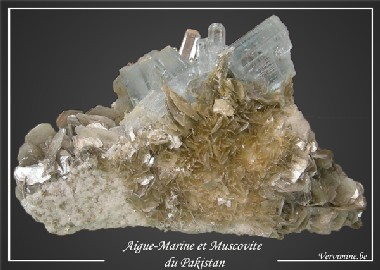 Contact